Thursday, April 21, 2016 at 7:00pm
Wilson Abbey 935 W. Wilson Ave. Chicago, IL 60640
$8
Buy Tickets

Tickets also available at the door.
We're so happy when Timbre returns to us! With opening act Sam Arias.
TIMBRE
Nashville based harpist/songwriter Timbre has been enchanting audiences across the world with her unique harp-based folk rock. Though featured playing harp with bands/artists such as Jack White, Ricky Skaggs, mewithoutYou, and the Chariot, her solo music is even more breathtaking. Her ensemble of musicians bring complete stillness to crowded bars and festivals, silencing audiences of thousands.
"Timbre's enchanting soprano reminds me of the vocalizing of Celtic Woman, and she embeds her voice in melodies and arrangements that suggest the mystery and beauty of a band such as Sigur Rós. The album is exquisite, well worth listening to." –Mark Allister, PopMatters.com
"While it might sound ancient, it's all really quite new, and the overall effect is startling…. Timbre's work is both haunting and elegant, and her voice has the capacity to soar to the upper reaches." –Stereo Subversion
Timbre Bandcamp
Timbre Facebook
SAM ARIAS
Through honest lyrics and soothing melodies, Sam Arias promotes a personal reflection inspired by the singer-songwriter form. With open-ended arrangements featuring layered and harmonious sounds he writes from his life experiences unveiling both faith and doubts. Coming from his diverse upbringing in and outside Chicago, he blends the warm and cold influences found in soul and rock music. Sam can be seen anywhere from playing in a bar with a band of close friends to a house show as a solo act.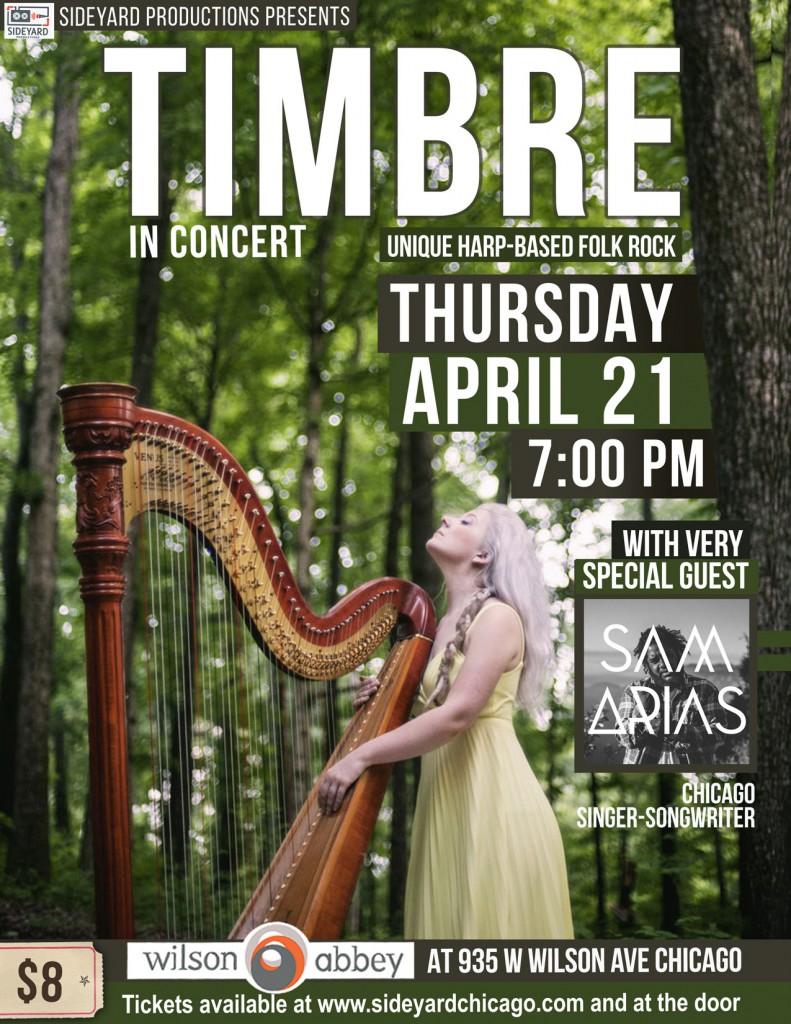 Wilson Abbey (Enter through Everybody's Coffee)