Fri. July 22, 2016 7:00pm
Wilson Abbey 935 W. Wilson Ave. Chicago, IL 60640
$15
Buy Tickets

Tickets also available at the door.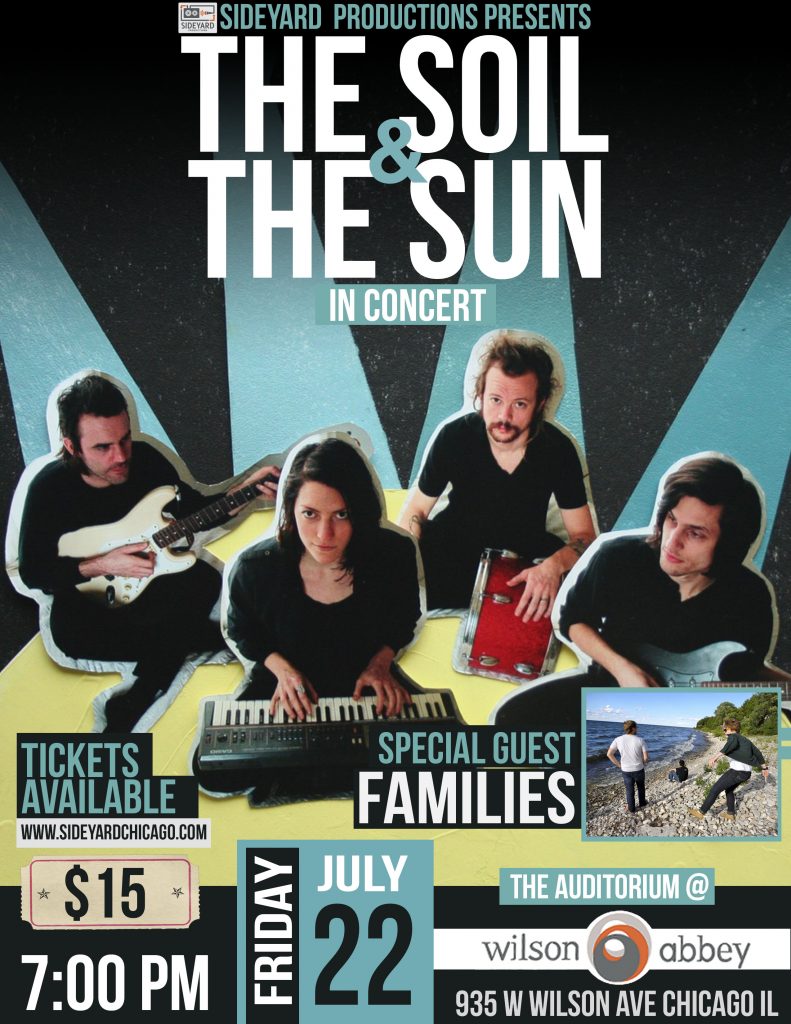 We're extremely pleased to welcome The Soil & The Sun to Wilson Abbey!
The Soil and the Sun are, of course, great partners in the mystery that is creating life, making things grow.  Out of Grand Rapids, MI, Alex, Ashley, Benjamin, and Kellen make music in the delicate balance between simplicity and complexity.  Through soaring vocal melodies, ethereal synth textures, driving guitars, and pulsing electro-organic rhythms, these four friends explore the human condition and reach for greater meaning.
"From the oboe to the accordion, each band member offers their own unique contribution to the Soil & the Sun's sound…. A vivid landscape of sonic scenery, Meridian will overtake your senses by constantly reshaping itself into an enigmatic chasm of ever-changing melodies. Its songs are rooted deep in an eclectic musical background of folk, pop punk, and everything in between. Produced by Rick Fritz (Beach Boys, Peter Cetera, John Mellencamp), Meridian is the first proper studio release from the band. Although the group has produced two records on their own, Meridian is easily The Soil & the Sun's most ambitious album to date." – Paste Magazine Aug. 2014
One of NPR's 100 "Bands to Discover" at SXSW 2013
One of Paste Magazine's "12 Michigan Acts You Should Listen To Now" and "Best of What's Next"
"Meridian" (2014) received WYCE Local Music Award for Album of the Year.
"What Wonder is this Universe!"(2012) received two WYCE Local Music Awards – Album of the Year, and Special Jury Prize Best Album
FAMILIES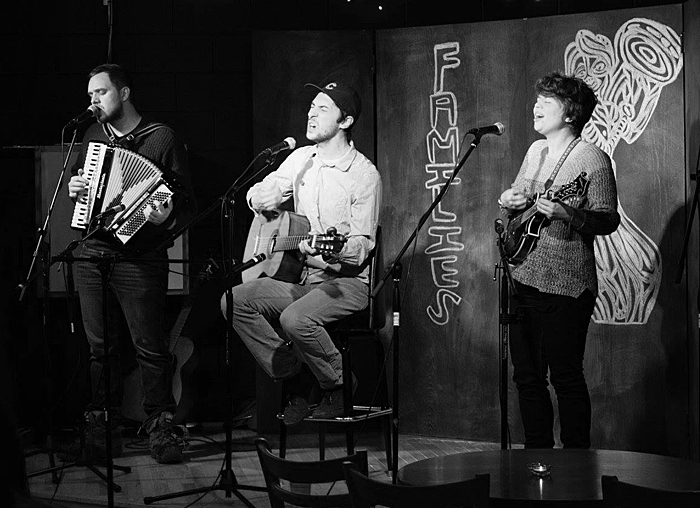 Opening the evening will be local musos, Families, a group of folk story tellers, with souls of grass and minds made out of the mountains, weaving personal tales from the Bible. Families is about community, folklore, and the Kingdom.
Families Facebook Page 
Enter through Everybody's Coffee