Sat. June 25 7:00pm
Wilson Abbey Theater 935 W. Wilson Ave. Chicago, IL 60640
Free / Donations Appreciated
Available at the Door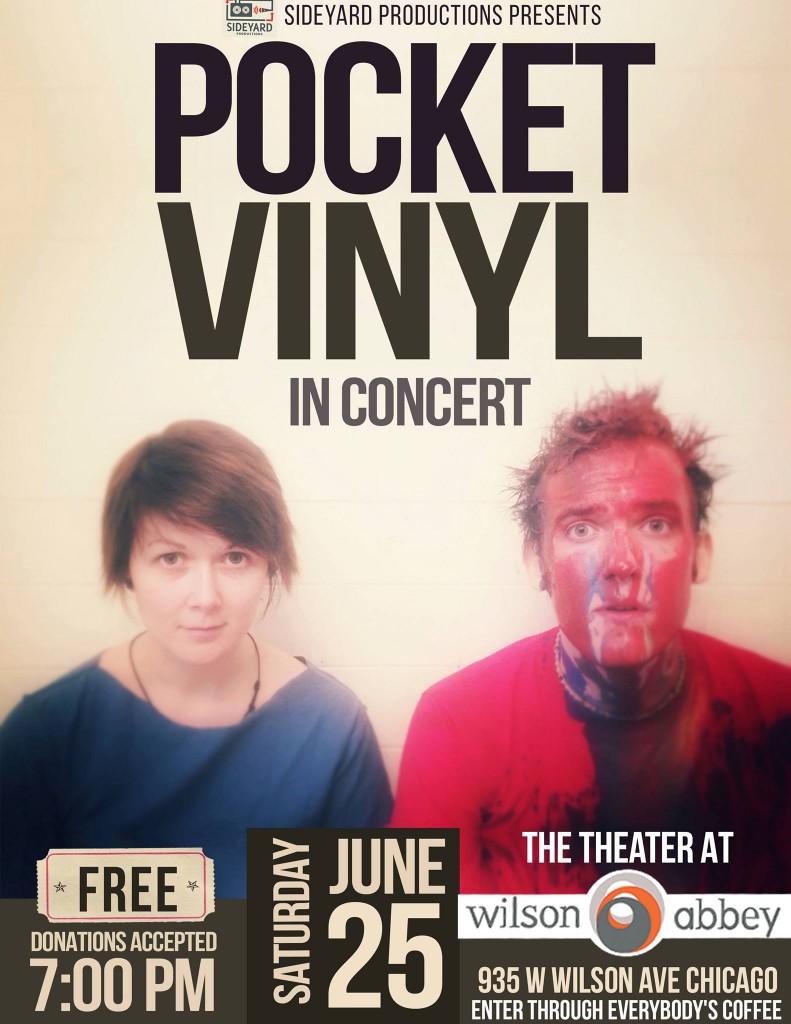 Who is Pocket Vinyl? 1. A band with two people we love. 2. In their own words, "Eric plays the piano while Elizabeth paints on stage. The paintings are then sold at every concert to the highest bidder. They're married. They're from New London, CT. They started in 2010. They've released 4 albums so far. They are all very good albums. They invented the world's first MP (short for mini play). They're full time musicians working on a DIY level. They sleep in their car sometimes and love it. Eric likes board games. Elizabeth loves animals. They're trying very hard to be your favorite band." So don't miss this obviously great and unique group! High energy and creativity.
Admission is free, but plan to show some love with 1. the highest bid on Elizabeth's painting and/or 2. some $$$ in the donation can!
Official Website
Youtube
Facebook
CD Baby
Enter through Everybody's Coffee