Friday, February 1, 2019 8:00 PM
Wilson Abbey Theater 939 W. Wilson Ave. Chicago, IL 60640
$5
Available at the Door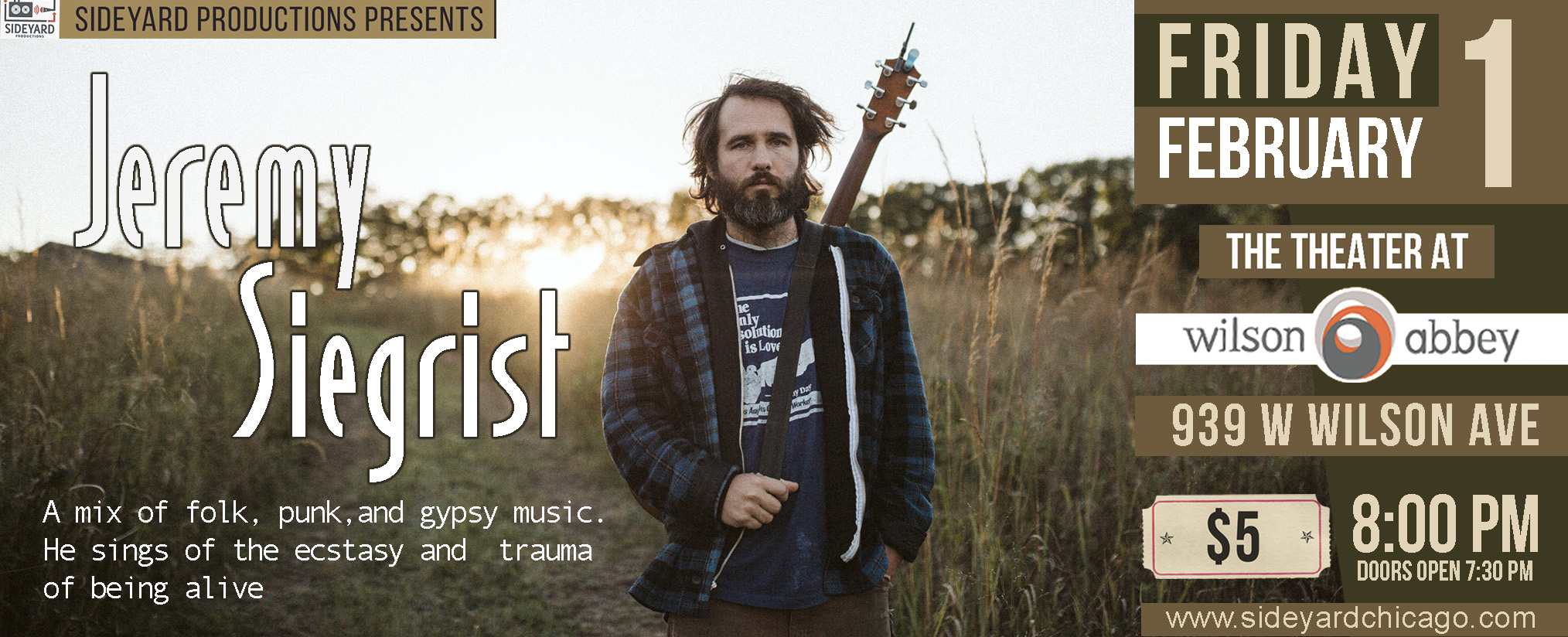 We're please to see the return of Jeremy Siegrist of theillalogicalspoon, alumni of several performances at Cornerstone Festival and here at Wilson Abbey.
Jeremy started regularly performing in the late 90's, and founded theillalogicalspoon in the year 2000. His solo performances are full of the emotional intensity you have come to expect from theillalogicalspoon, but in a more stripped down and intimate version with a focus on the poetry and stories. With songs full of the ecstasy and trauma of being alive he explores the tensions between chaos and order, wildness and civilization, spirit and matter, rootedness and nomadism, hope and cynicism. Along with "unplugged", acoustic-punk versions of songs from the band's archives, Jeremy adds new, unreleased originals, experimental soundscapes, and versions of traditional folk tunes, country blues, hymns, and sing-a-longs.
theillalogicalspoon.com/jeremy-siegrist
"Rags the Digger" Video
Everybody's Coffee will not be open for this performance, so please enter through the west entrance. Doors open at 7:30 PM.